Meet your circular packaging partner, Solidus, and its new brand identity

Oude Pekela, Tuesday 11 April 2023 – Leading paper-based packaging provider SOLIDUS SOLUTIONS, now Solidus, is unveiling a new brand identity which unites the business under one clear mission, brand purpose, and direction as part of its ongoing commitment to a circular economy and to supporting the ever-evolving packaging industry. The re-brand comes amidst a new phase of growth for the business which appointed a new CEO, Rienk Jan van der Kooi, in March and announced an €11m investment for a new line of packaging solutions earlier this year.
For over 150 years, Solidus has provided world-class expertise and services for a variety of industries by transforming recycled paper-based products into a full range of circular packaging and solid board applications. In 2023, Solidus is launching a new logo and brand identity, yet the brand's mission remains steadfast. 'Your circular packaging partner' is the new tagline defining its commitment to circularity as the trusted partner.
Circularity has been at the heart of the business since 1870 and Solidus continues to build on this foundation today. The leading packaging provider aims to transform recycled natural resources into circular value propositions which contribute to a cleaner world with less waste. Solidus uses recovered paper to produce packaging, graphic board, cores & tubes, edge protectors and partitions for food and beverage, advertising, consumer goods, and industrial applications. In 2022, the business produced 375,000 tons of solid board, of which nearly 99% was produced out of recovered paper.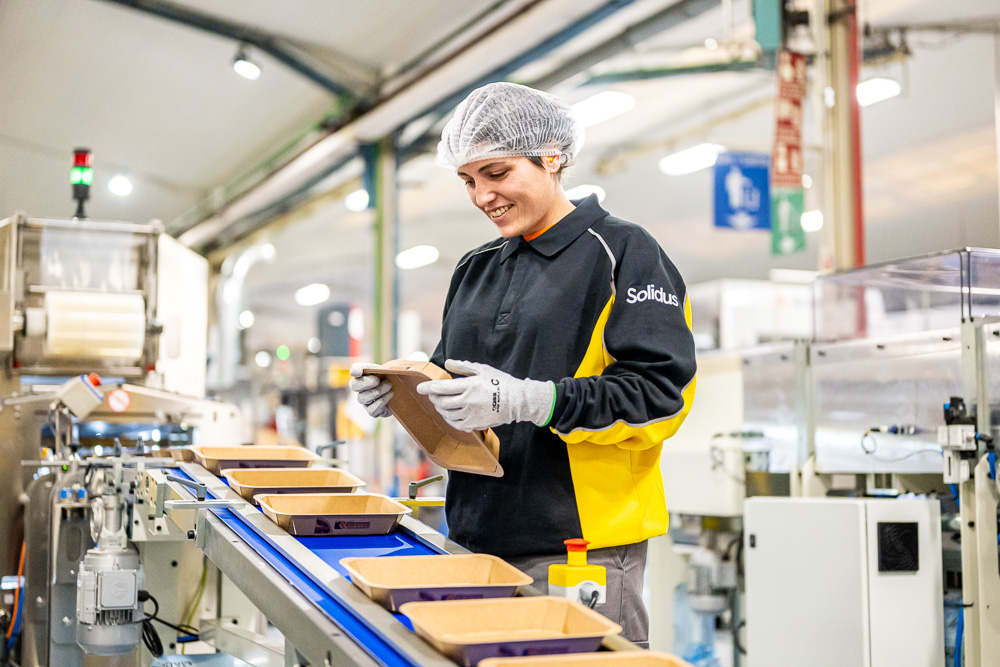 As the leader in solid board, with five board mills, 12 product converters and 1,500 specialised employees, the new Solidus brand also sets out to pursue new growth and market expansion. Solidus has recently launched Futurline®, a range of innovative retail ready packaging solutions, including skin packaging, MAP (Modified Atmosphere Packaging) and punnets which are already being rolled out across Benelux, France, Germany, Poland, the United Kingdom and Spain backed by an €11m investment. The company also identifies opportunities for Futurline® in the Middle East and Africa as food companies in those regions look for more sustainable packaging solutions.  
Newly appointed Solidus CEO, Rienk Jan van der Kooi, states: "Solidus continuously invests in further growth with future-oriented production methods, innovative machinery, and sustainable processes and the rebrand brings to life our renewed commitment to promote a circular economy whilst at the same time add value to both customers and end users. This is an exciting chapter."
To find out more, visit: https://solidus.com/
To view the new Solidus brand video, visit: https://www.youtube.com/watch?v=iaqDOTMCYIM