Trusted partner in paper-based packaging and solid board
We produce standard and customisable packaging, solid board, tubes, cores, edge protectors and partitions. As a leading producer, we cover the full production process from recovered paper to a wide range of paper-based products. Over 1,500 highly specialised people operate in our board mills, product converters and sales offices across Europe.
We continuously invest in further growth with future-oriented production methods, innovative machinery and sustainable processes. With smart product design, we fulfil our customers' needs. Our purpose is to transform recycled natural resources into circular value propositions which contribute to a cleaner world with less waste.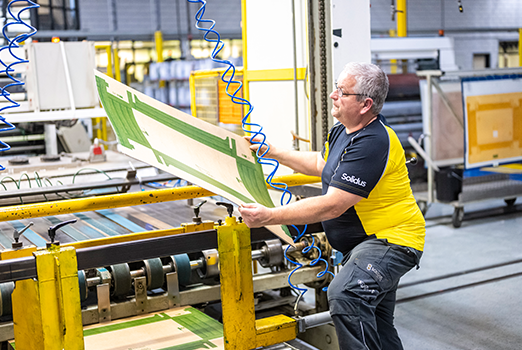 Our vision
We use our solid board expertise to fulfill the need for sustainability through the application of our circular products, services and benefits for a cleaner world and to reduce the amount of waste in the world.
Our mission
We provide world-class products including excellent services for each industry by transforming recycled paper-based products into a full range of circular packaging and solid board applications.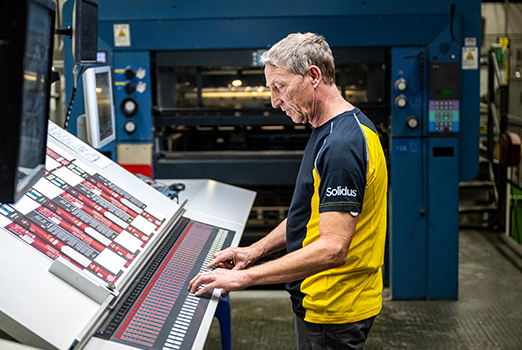 Our core values and key behaviors
Forward-thinking
We act as one ambitious team
We are committed to growth
We develop and execute innovations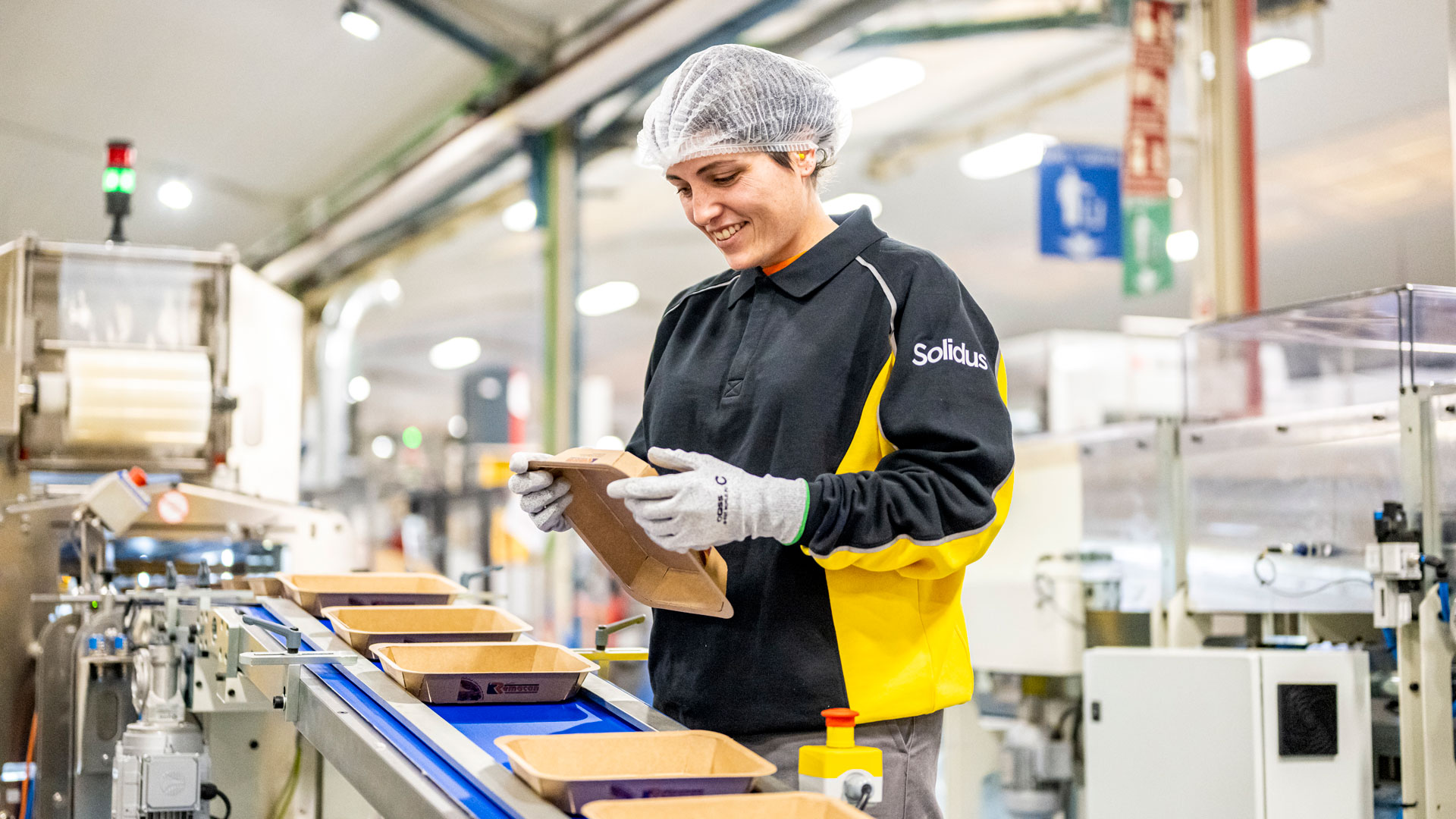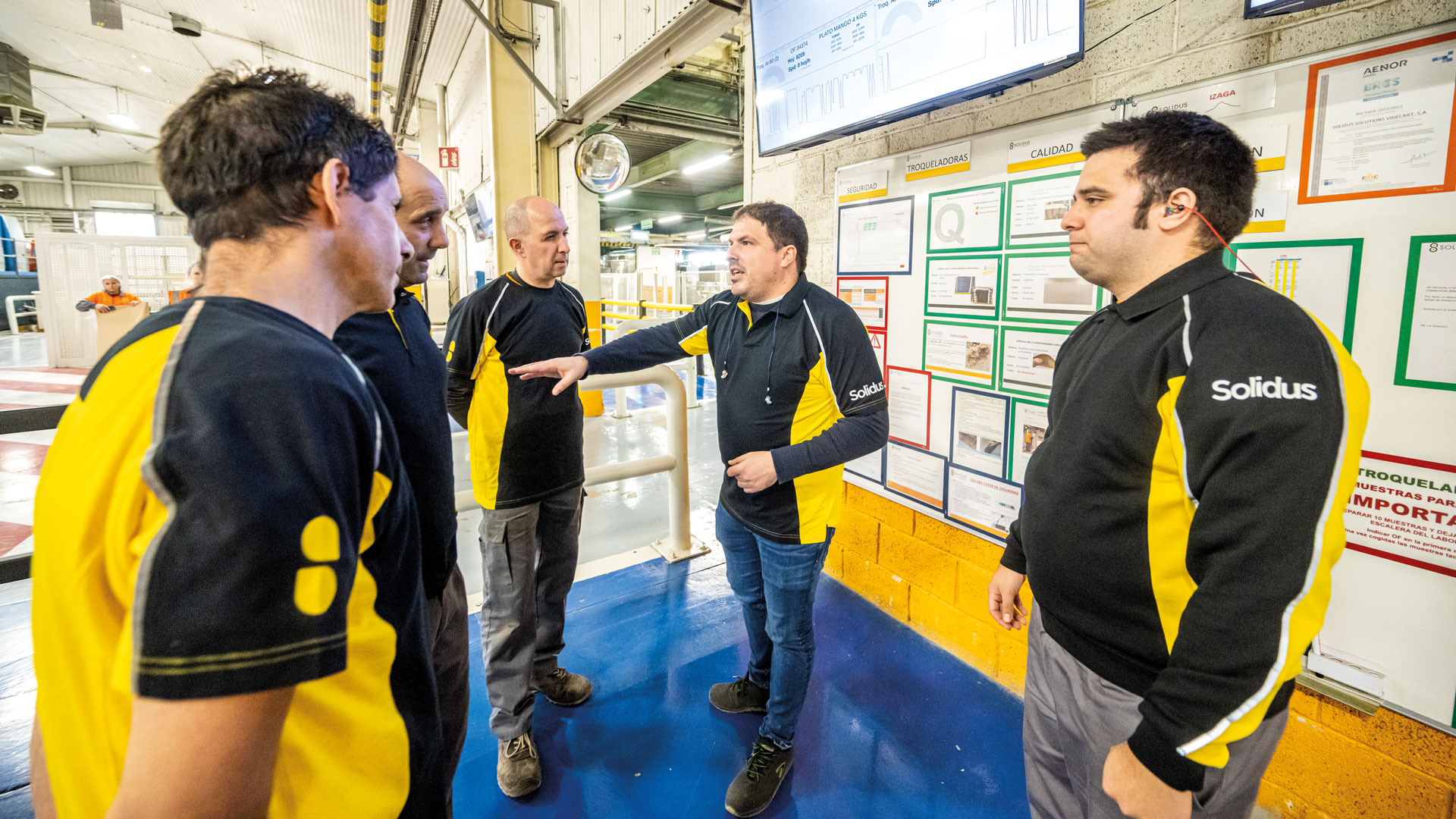 Caring
We care about our work's impact on the environment
We care about the engagement and safety of our people
We create partnerships and a win-win for everyone
Responsible
We keep our promises and stay execution focused
We are dedicated to our work and societal responsibilities
We are result driven and get it right the first time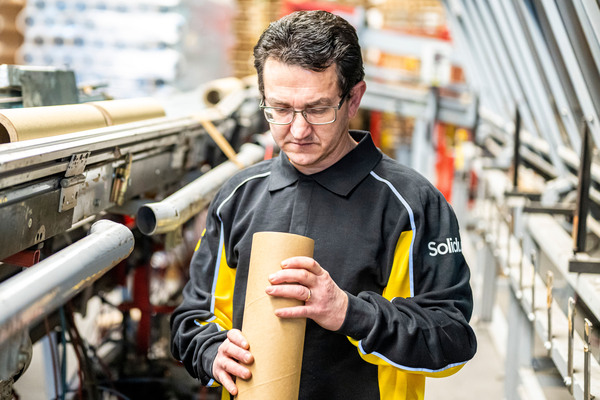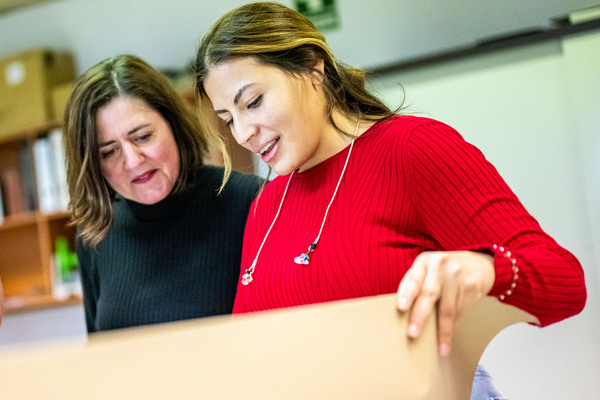 Engaging
We communicate honestly and clearly in all situations
We value respectful interaction with all stakeholders
We pro-actively identify and fulfill our customers' needs
Our story started in 1870
We are one of the oldest cardboard manufacturers in Europe. The foundations of Solidus can be traced back to the North of the Netherlands in the mid-19th century. At the time, the primary industry in the area was agriculture, specifically grain farming. A waste product of the grain industry is straw, which was used to make cardboard.

This all changed by the late 20th century when the raw material for producing cardboard switched from straw to recovered paper. This significantly impacted market dynamics and revolutionised the cardboard industry. The abundance of local producers suddenly became a few global players.

With future-focused production technology and market development, the Solidus Group continues to spread its wings. Supported by a targeted acquisition strategy, together with long-term customers and partners, the company establishes clear value propositions for a cleaner world with less waste.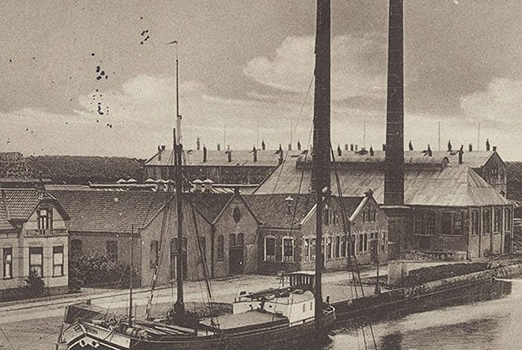 Strawboard factories were mainly built in the Groninger Veenkoloniën (NL) in the last decades of the 19th century. "Stroomstroocartonfabriek Nieuweschans" was one of the first strawboard factories and active from 1870 to 1881. After the closure, the factory was demolished and the site sold. In 1888, "De Dollard" was founded by a number of farmers and a new factory was built on the old location in Bad Nieuweschans (NL).]
1870 - 1888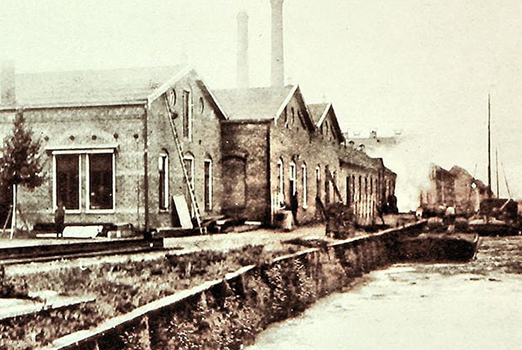 The mill in Oude Pekela (NL) was founded as N.V. Strokartonfabriek "de Kroon" by 4 investors. A startup was made with three board machines and straw as raw material.]
1901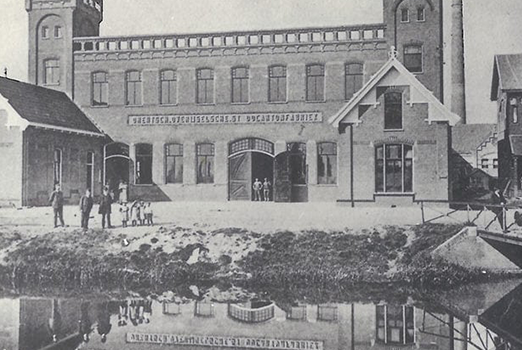 In 1908, the mill in Coevorden (NL) was founded as Cooperative "Drents-Overijsselse Stroocartonindustrie". In 1913, the startup of Cooperation strawboard plant "de Halm" with our plant in Hoogkerk (NL) took place and in 1918 the brothers Sparreboom started a converting plant in Nieuwe Pekela (NL).]
1908 - 1918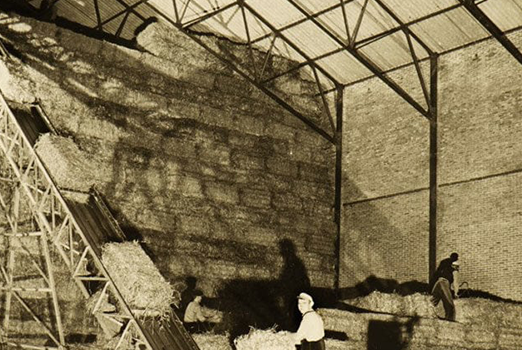 In 1931 about 1.6 million kilograms of straw were lost by fire in the Oude Pekela mill (NL). The year after that, the factory, which at that time had about 80 employees, closed down again. In 1937 the factory underwent an overall expansion and modernization. The offices of the factory were moved to the place where the overseer's house was while the existing offices were built close to the factory. The entire building was modernized and the steam engine was replaced by an electrically driven machine. ]
1931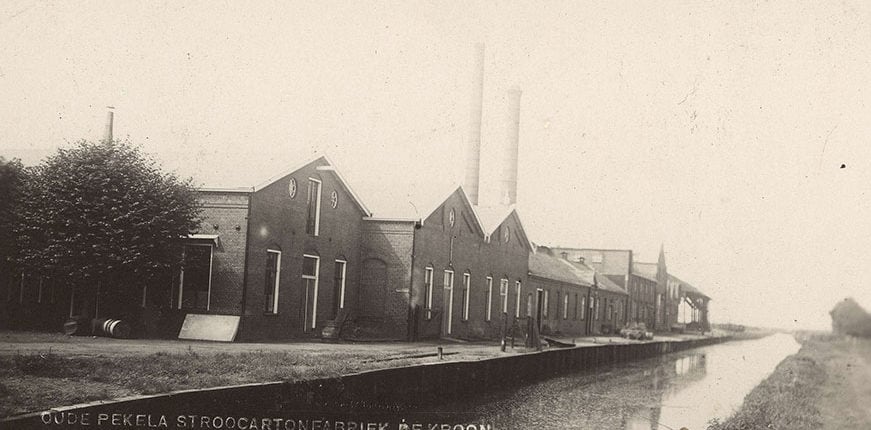 After the Second World War, the deprivation in maintenance and expansion, which appeared at all factories as a result of the war, was radically catched up. Under the architecture of the Kruijer architectural firm of Nieuwe Pekela, the mill in Oude Pekela (NL) was rebuilt. A large warehouse was built and roofs were renewed. In 1951, "The Crown" existed for 50 years. ]
After 1945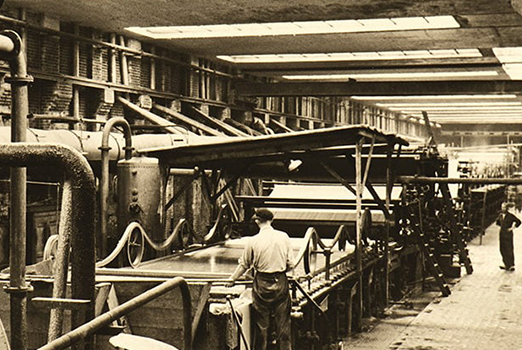 In the factory in Coevorden (NL), the raw material for board becomes recovered paper instead of straw. Also in Bad Nieuwschans (NL) and Hoogkerk (NL), the raw material changes to recovered paper over the next years.]
1964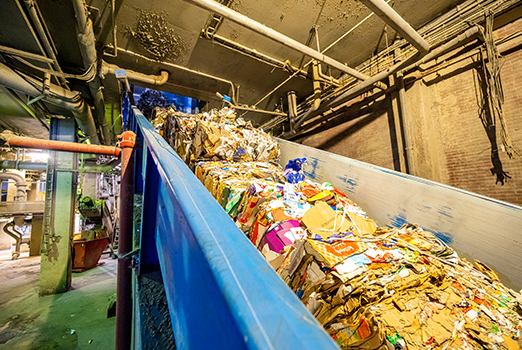 In the factory in Coevorden (NL), the raw material for board becomes recovered paper instead of straw. Also in Bad Nieuwschans (NL) and Hoogkerk (NL), the raw material changes to recovered paper over the next years.]
1965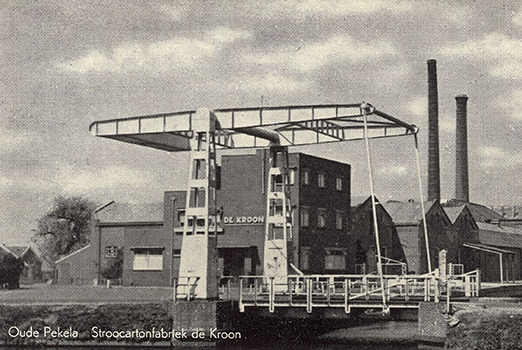 In 1970 a merger takes place with corrugated board producer "Zuid-Nederlandse Handelsmaatschappij v/h A. van Dam N.V." (Helmond, NL). Besides that, an acquisition by Bührmann-Tetterode takes place at the mill in Coevorden (NL). Also the plant in Bad Nieuweschans (NL) is acquired by the company (1976). In 1974, there is a merger with W.A. Scholten NV in Sappemeer, under the new name of KAPPA (Oude Pekela mill). In 1977 Kappa is bought by "Koninklijke Nederlandse Papierfabriek (KNP)". ]
1970 - 1977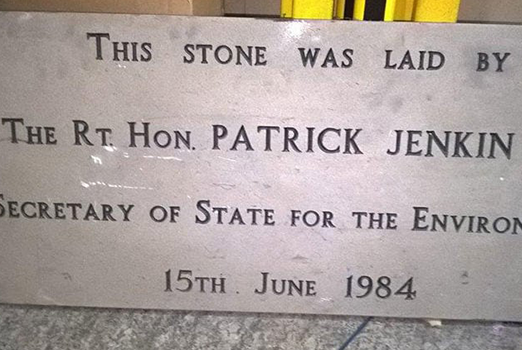 The Corby (UK) site was built and named "Corby Cases" (part of Bührmann-Tetterode).]
1984
Merger to Triton Karton B.V. for the mills in Coevorden (NL), Bad Nieuweschans (NL) and Oude Pekela (NL).]
1989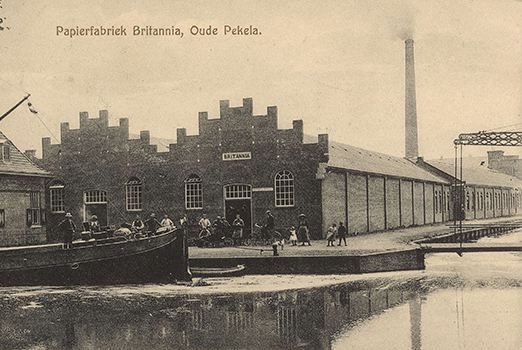 In 1991, KNP-Leykam merged with Bührmann-Tetterode and VRG, resulting in KNP BT which changed the names of some plants: Corby Corlon Packaging (Corby, UK), GSF Verpakkingen (Oude Pekela, NL). In 1994, a restructuring is happening within KNP BT. Three board producers (Oude Pekela KNP De Kroon, Triton Karton Pekela and Kappa Britannia) are formed into one company called Kappa Attica.]
1991 - 1994
A take-over by Kappa is taking place which also performed some changes: - The plant in Hoogstraten (Belgium) acts under the new name "Kappa Interbox NV". - After acquiring Smurfit order book, KNPBT and Assi merge and the site in Corby is named "Kappa Corby Corlon". - The name of the converting plant in Oude Pekela (NL) changed into "Kappa Packaging" by a management buy-out and became "Kappa GSF" later on. ]
1998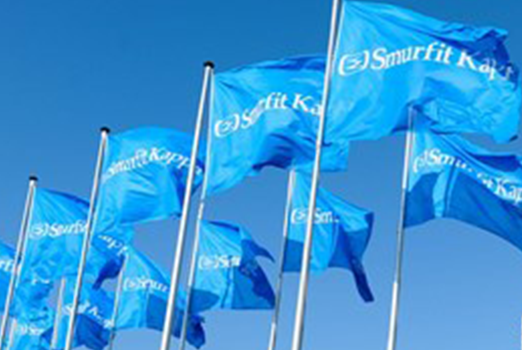 Kappa and Smurfit merge to become Smurfit Kappa. Restructuring within Smurfit Kappa takes place and three board producers (Kappa Attica (Oude Pekela BM1 "Ceres" and BM4 "De Kroon"), Kappa Triton (Nieuweschans BM2/3 and Coevorden BM4) and Smurfit "de Halm" (Hoogkerk BM1/4)) are renamed as one company: Smurfit Kappa Solid Board b.v. Also our plants in Hoogstraten (BE), Oude Pekela (NL) and Corby (UK) got renamed as "Smurfit Kappa Interbox", "Smurfit Kappa GSF" and "Smurfit Kappa Corby".]
2005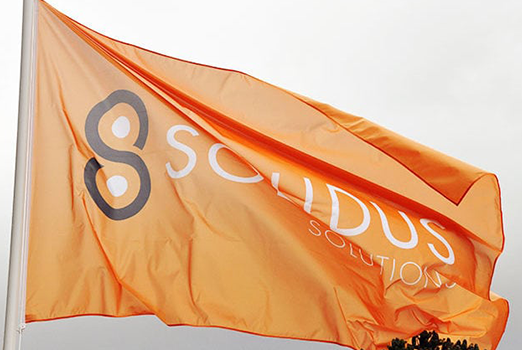 Acquisition by Aurelius of 4 mills (Coevorden, Bad Nieuweschans, Oude Pekela and Hoogkerk), 4 converters (Belgium, Oude Pekela, Bergen op Zoom (closed by end of 2017) and UK) and sales offices in France and Norway to perform the new SOLIDUS SOLUTIONS group (SOLIDUS SOLUTIONS Board B.V., SOLIDUS SOLUTIONS Belgium BVBA, SOLIDUS SOLUTIONS Oude Pekela B.V., SOLIDUS UK SOLUTIONS Ltd.)]
2015
In 2019, an acquisition of SOLIDUS SOLUTIONS Group is taking place by New York private equity firm, Centerbridge Partners. After being acquired by Centerbridge Partners, SOLIDUS SOLUTIONS acquires the Spanish cores and tubes converters Mayensa S.L. and Valtub S.L. (2019), the British packaging converting plant Heathpak Ltd. (2021), the Dutch partitions producer GMP Partitions (2021) and the German and Polish partitions producers MÖLLE GmbH (2021).]
2019 - now