Solidus announces opening of new Solidus Experience Center in Hoogstraten, Belgium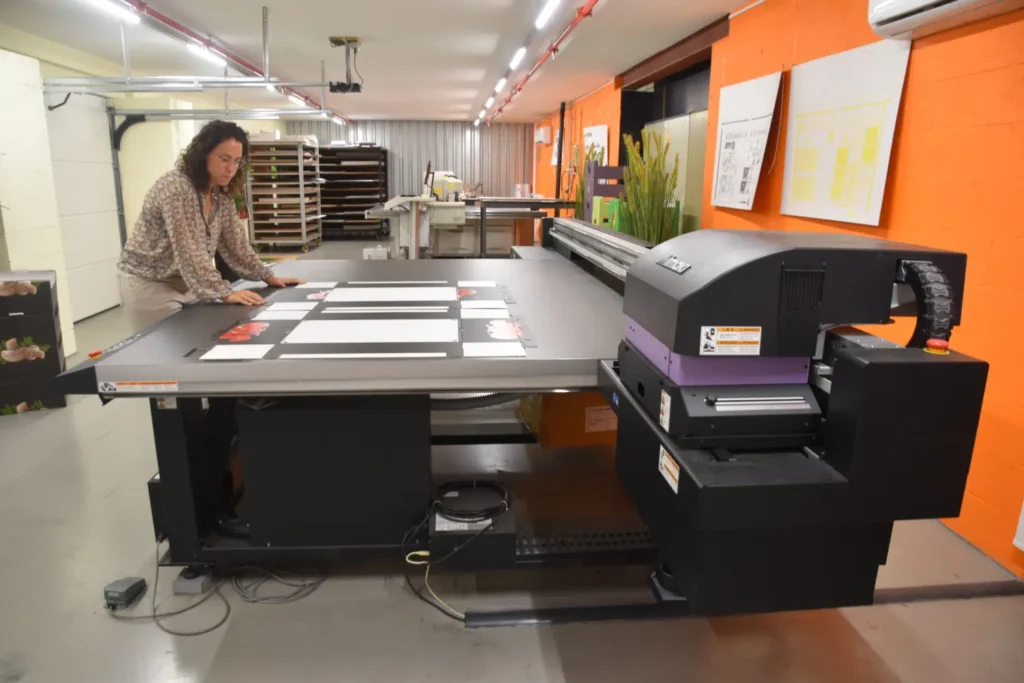 Hoogstraten, September 5, 2022 – Solidus is pleased to announce the opening of the second Solidus Experience Center at its converting location in Hoogstraten, Belgium. As the leading sustainable fibre-based packaging provider for food and beverage, consumer goods and industrial applications in Europe, Solidus now uses the multipurpose space as a knowledge center for packaging design, new applications, pre-print sampling, industry trials and research and development.
The new Experience Center hosts a range of specialized equipment to support customers throughout their end-to-end creation process, removing the need to engage third parties, and taking customers on the journey through ideation to development and sample testing. Whether using solid board to create punnets which reduce plastic use, or creating specialised plant packaging, Solidus offers a huge range of options across consumer and industrial fields.
Speaking on the launch, Dieter Bergner, CEO, said: "The Solidus Experience Center is an ideal environment for us to work with customers to develop new solid board packaging in real time. Having already created over 700 samples for 37 customers this year, mostly for our food and drink and flowers sectors, Solidus is excited to be even closer to its customers. The Experience Centers facilitate collaborative work, as we develop products and find solutions hand in hand with our customers every step of the way. It also showcases our most recent innovations to inspire customers on sustainable packaging solutions."
In the Experience Center, the Solidus team of experts develop prototype designs which are rigorously tested to ensure that the required performance standards for printing, logistical performance and food safety are met for certification. The customized packaging solutions are then put into production so that the process can live all under one roof, making it easier and quicker for customers.
"From idea creation to manufacturing – with the opening of our new Experience Center, we now have a clear pathway that is near to market to develop packaging solutions in Belgium. These are quick, fit for use and thanks to our testing equipment, resilient to damage during storage and distribution."
Through this end-to-end in-house approach, the Experience Center in Spain has already developed an entire fiber-based packaging concept for consumer use which replaces plastic containers. The MAP (Modified Atmosphere Packaging) packaging for meat, fish and ready meals provides extended shelf life to standard food packaging trays. The plastic film is also easily separated so that 95% of its fiber-based materials are fully recycled after use.
The opening of the Solidus Experience Center in Belgium brings with it an expansion of Solidus' network of Experience Centers. First established within Solidus Solutions Videcart in Egüés (Spain), currently, Solidus is also preparing a third Experience Center at one of its locations in the United Kingdom, which is expected to be operational by the end of 2022.
To find out more, or to visit the new Experience Center contact info@solidus-solutions.com.