Packaging design & innovation
We work closely with you in our Solidus Experience Centers to deliver new design insights and develop innovative circular packaging solutions. Helping you to increase sales, lower costs and enlarge business possibilities.
Make an enquiry
More on our packaging design and innovation
Our Solidus Experience Centers
The Solidus Experience Centers are an ideal environment for us to work with customers to develop new solid board packaging in real time. The Experience Centers facilitate collaborative work, as we develop products and find solutions hand in hand with our customers every step of the way. It also showcases our most recent innovations to inspire customers on sustainable packaging solutions.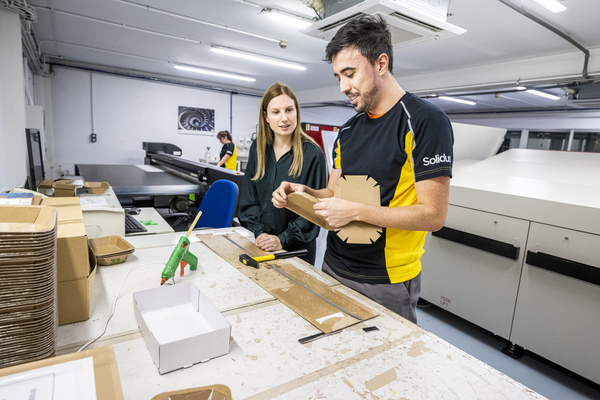 End-to-end in-house approach
Our new Experience Centers at our production locations in Spain, Belgium and UK, host a range of specialized equipment to support customers throughout their entire process, removing the need to engage third parties, and taking customers on the journey through ideation to development and sample testing. Whether using solid board to create punnets, Modified Atmosphere Packaging or skin packaging, which reduce plastic use, or creating specialised flower packaging, Solidus offers a huge range of options across consumer and industrial fields.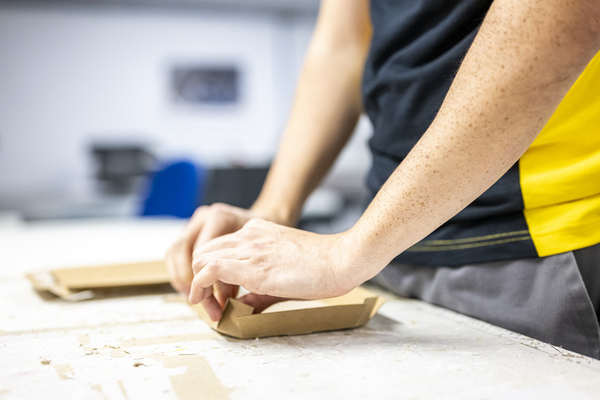 Prototype designs and innovative thinking
In the Experience Centers, the Solidus team of experts develop prototype designs which are rigorously tested to ensure that the required performance standards for printing, logistical performance and food safety are met for certification. The customized, innovative packaging solutions are then put into production so that the process can live all under one roof, making it easier and quicker for customers.