Layer pads
Solid board layer pads from Solidus divide stacked products, for example cans or bottles. The dividing layer stabilises the product whilst distributing the weight, thus avoiding damage during transport. Solid board layer pads are thin and strong and offer an environmentally friendly alternative to plastic sheets.
Make an enquiry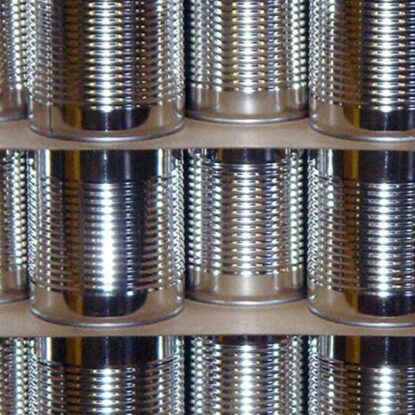 Benefits
Stabillity: Reduction in transit damage as products remain stable and secure due to the layer pads.
Environmentally friendly: Layer pads are made from a renewable resource and are recyclable.
High quality print: Opportunity to print your brand messaging on our solid board layer pads.
Specifications
Available in various solid board grades and grammages;
Can be produced bespoke to your exact size requirements;
Die cut to meet any corner or groove necessities;
Available with water resistant coatings.