Cardboard envelopes
We manufacture a series of solid board products specifically for the production of cardboard envelopes or mailers. We provide you with practical solutions made from recyclable solid board in brown or white, in a comprehensive range of sizes to suit your requirements.
Make an enquiry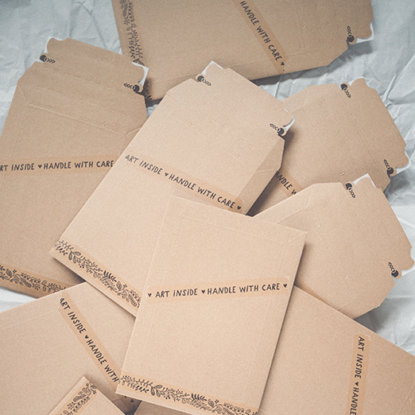 Why choose Solidus cardboard envelope solutions?
Packline for envelopes
Our range of Packline board solutions is extremely versatile and suitable for a huge variety of envelope and other packaging solutions. Its durability, compactness, and printing capability means that it's perfectly suited for the manufacturing of cardboard envelopes. Also offering solid protection and bend resistance on both sides of the envelope. We supply Packline in every desired size and thickness. Take a look at some of the benefits and specifications below.
Benefits of Packline
Strong board for product protection;
Visually appealing/suitable for various printing techniques;
Suitable for a wide variety of packaging solutions;
Flat board/high runability;
Food safe and certified board.
Specifications of Packline
Substance range 450 – 1600 gsm
Unlined board and laminated board with (White) Testliners/(White) Kraftliners/(White/Brown) Kraft papers
Sizing/PE coatings
Detailed assortment list available on request