Cardboard Calendars
We manufacture a series of solid board sheets specifically for the production of cardboard calenders. We provide you with practical solutions made from recyclable solid board in brown or white, in a comprehensive range of sizes to suit your requirements.
Make an enquiry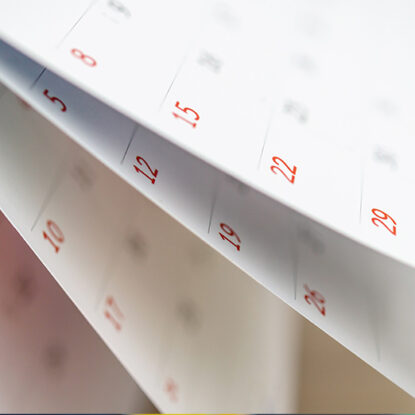 Why choose Solidus cardboard calendar solutions?
Luxline graphic for calendars
Our Luxline graphic (Luxline g) is suitable for producing calendars, photo albums and stationery. As this type of board often comes into contact with other paper, we have designed it with humidity and durability in mind – making this the packaging material of choice for customers looking for high-quality sustainable solutions. We supply Luxline g in every desired size and thickness. Take a look at some of the benefits and specifications below.
Benefits of Luxline g
Flat board with high runability;
Smooth surface ideal for laminating;
Accurate caliper;
High stiffness with a robust feeling;
Precise dimensions for optimal squareness.
Specifications of Luxline g
0.80 mm
1.40 mm unlined/unlined
1.50 mm
3.80 mm grey/grey