Business Development Manager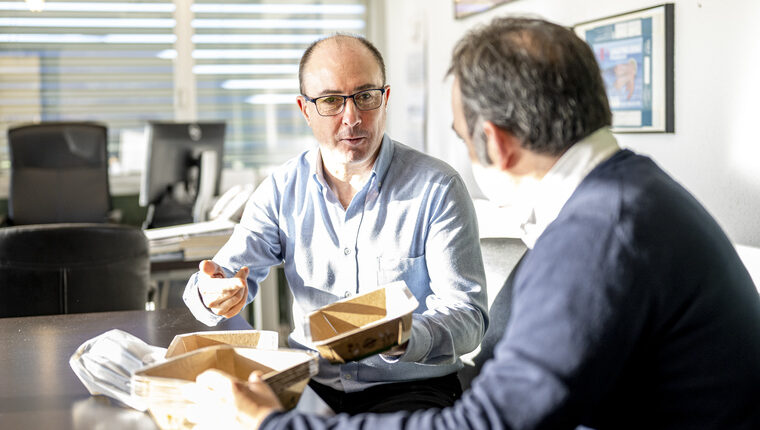 Location Belfast (Northern Ireland)
Looking for a close-knit team, in which you can grow?                                     
What are you going to do
As a Business Development Manager, you'll need to:
Research and identify new business opportunities – including new markets, growth areas, trends, customers, partnerships, products and services – or new ways of reaching existing markets
Seek out the appropriate contact & decision makers in an organisation
Generate leads to prospective customers
Meet with customers/clients face to face or over the phone
Foster and develop relationships with customers/clients
Understand the needs of your customers and be able to respond effectively with a plan of how to meet these
Think strategically – seeing the bigger picture and setting aims and objectives in order to develop and improve the business
Work strategically – carrying out necessary planning in order to implement operational efficiency
Draw up client contracts – depending on the size of company, this task may be completed by someone else or agreements may not be as formal
Have a good understanding of the businesses' products or services and be able to advise others about them
Discuss promotional strategy and activities with the sales director
Liaise with the finance team, AM team and logistics departments as appropriate
Seek ways of improving the way the business operates
Help to plan sales campaigns
Create and manage a sales pipeline
Negotiate pricing with customers, .
Increase sales/margin of the business
Carry out sales forecasts and analysis and present your findings to senior management/the board of directors
Contribute toward the business sales and marketing strategy
You'll usually work a regular 8am to 5pm, Monday to Friday week, though you may on occasion have to work longer to meet a project deadline or when attending an event or conference.
It can be challenging trying to create new business opportunities, in addition to the constant pressure of meeting or exceeding targets. However, business development is quite a creative role and can be very satisfying.
You'll be expected to dress smartly, especially for meetings, though slightly more relaxed business casual attire may be acceptable at other times.
Depending on the type of business, overnight or overseas travel may be required.
Mobile Phone, Laptop and fully maintained company vehicle vehicle will be provided.
Our expectations
Working knowledge of the industry and market conditions;
Excellent verbal and written communication skills;
Strong negotiation and conflict resolution skills;
Able to travel to meet with suppliers where required;
Able to travel to all UK sites to ensure full cross functional engagement on projects.
Used to being the "face of the organisation";
A proactive and positive outlook;
Effective time management prioritising and multi-tasking;
Strong MS Office skills, CRM;
Excellent attention to detail & communication skills;
A team player – prepared to help with all tasks;
Flexible approach managing work within the specific deadlines.
The job description is not exhaustive. From time to time you may be required to perform other duties and responsibilities which are not included in the above description: but are within you capabilities and where necessary training will be given.
Our offer
As a Business Development Manager at Solidus, we offer you a challenging position within a dynamic and ambitious international organisation that is constantly changing. We offer you an attractive benefits package. And last but not least, a pleasant working environment in which you work together with enthusiastic and driven colleagues. The organisation has a very flat hierarchies and short decision-making paths, you will have direct communication with UKBU and sales directors, BU managers, Operational & Commercial Supply Chain Colleagues – all levels and Colleagues across the UK business unit as required on a project by project basis.
Solidus
We are Solidus. Involved with our environment since 1870. With pride in our history, we make circular packaging and sustainable solid board solutions for customers all over the world. In the past from straw, now from recycled paper. Here you get the possibilities. To learn, to develop, to make a difference. We do this with 1500 colleagues throughout Europe. With the passion for technology and driven by progress. Together we contribute to less waste and a cleaner world. An international player and still always close by. Full of innovation, full of new ideas, full of opportunities for everyone. So whatever your talent or ambition is, grow the way you want. Let's grow together!
Curious about more Solidus? View our new website and company video.
Interested?
Does the position appeal to you and do you want to contribute to the success of Solidus? Then we would like to hear from you.  To apply please contact our recruiter Laura Dyson, mobile number: 07958222577 or send a cover letter and CV to laura.dyson@solidus.com.