Sustainability, customisation, and lateral thinking – key packaging trends for 2023
Solidus on what to watch on the horizon
Why focusing on sustainable packaging and eco-friendly goals is key for the year ahead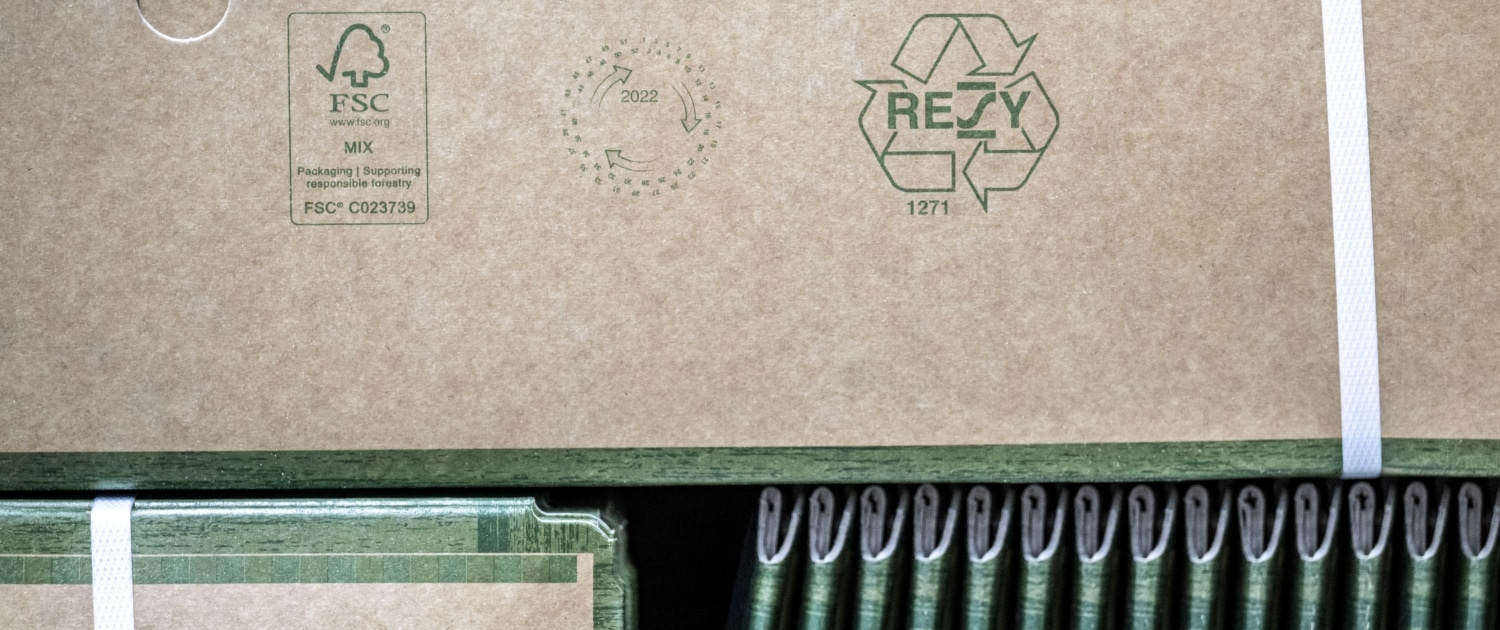 WHERE ARE WE NOW
The packaging industry has faced notable challenges in recent years with cost pressures, workforce logistics, legislation, and supply chain issues to name a few. With these challenges come the opportunity to develop innovative solutions and new products to help bolster a global industrial and consumer packaging industry expected to be worth over $500B by 2027[1].
Solidus CEO Dieter Bergner adds: "CEOs and packaging buyers are under increasing pressure to deliver not just on profitability but sustainability goals and innovation, more so than ever before. As a result, we've focused on noteworthy, forward-facing developments in sustainability, customisation, and cost. This is about helping our customers, and the industry, thrive."
Alongside working with customers to address their specific needs, understanding overall trends will help the industry stay ahead; and support customers in establishing and maintaining circular value chains through sustainable offerings.
Beyond its functional purpose now is the opportunity for packaging buyers to make their mark, literally – the choice of packaging says a lot about a brand's values and its identity. As well as keeping its contents safe, packaging provides the opportunity to speak direct to the end customer.
Solidus looks to 2023 and beyond at some of the exciting developments in packaging, helping to reinvigorate and boost the sector with innovation, customisation and circularity.
The transition to sustainable packaging
With tighter regulations and increased consumer demand for less packaging and packaging waste, businesses will be under even more pressure to deliver on eco-friendly options and reduce their carbon footprint. In the EU, plastic packaging will need be recycled or reused by 2030 whilst two policy measures – the EU Single-Use Plastics Directive and Plastics Levy, will impart further considerations for packaging.
And with this comes the consideration between the customer want and need. According to a study by Quantilope[2], one in five Britons make planet-friendly food choices that prioritise sustainable packaging (20%), while 19% buy products with local ingredients. While a National Retail Federation study noted that almost six in ten (57%) customers are willing to change their purchasing behaviour to help reduce negative environmental impact[3]. However, the research also shows that despite wanting to choose items with sustainable packaging, the majority (79%) of shoppers make decisions about food brands and products based on price.
For some businesses, the movement to sustainable solutions can be a challenge. Simon Roda, CCO says: "We have a wealth of experience as a business and cross-functional team, but prioritising innovation is key. Solidus solid board is recyclable and made from renewable resources but a big focus for us next year and beyond is working with customers and partners to create circular value chains. We know moving to circular products is a significant step for businesses, so we work to design for high functionality to provide viable sustainable solutions."
The sustainable packaging market is continuing to outgrow the consumer packaging market. Estimated to reach $255B by 2026[4], the global sustainable packaging market will need to show considerable innovation to meet sustainability goals, tap into the end user's need for cost effective, sustainable solutions and thrive.
Attention grabbing customisation
The customisation of packaging is twofold – it elevates the brand through bespoke design and detail, helping the product sell itself, whilst keeping its content safe and secure. The move to certain materials has helped elevate this space – solid board is ideal for offset and flexo printing as it eliminates washboard effects, whilst special inks or embossing can be applied easily.
The beauty, fashion and entertainment sectors have traditionally been considered leaders in this personalised approach, understanding how eye-catching packaging creates stand out for brands. However, with the shift to sustainability come more tailored solutions for the likes of food and beverage too – for example, the introduction of new Skin Packaging solutions offers durability with an attractive presentation and sustainable use of fibre-based materials. We can expect more personalised builds across sectors that have typically followed more conservative approaches to packaging.
Sustainable packaging design at the Solidus multipurpose centre
Developments in technology will continue to make customization accessible to all – earlier this year, Solidus opened a multipurpose space as a knowledge centre for packaging design, new applications, pre-print sampling, industry trials and research and development. Solidus Experience Centres, now in Belgium, Spain and the UK, host a range of specialized equipment to support customers throughout their end-to-end creation process and champion collaborative work. The centre offers a huge range of specialist solutions, from MAP (Modified Atmosphere Packaging) to moisture-resistant solid board punnets and Skin Packaging; one such innovation was asparagus packaging as the retail ready solution took it from the farmer and straight onto the supermarket shelves.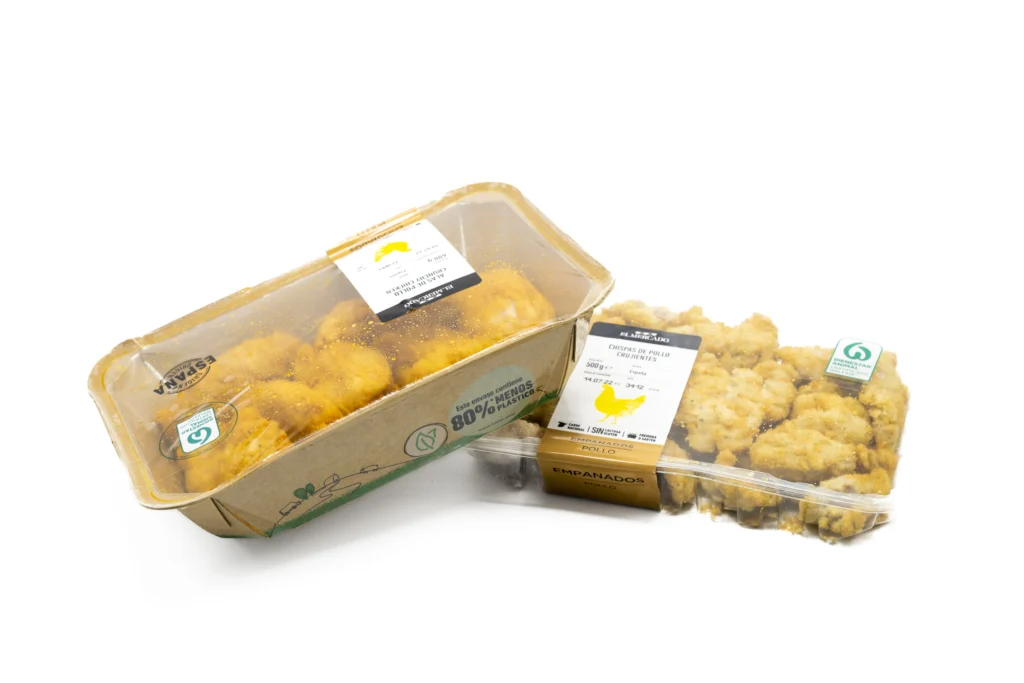 The sign of the times
There have been some incredible developments in the intelligent and packaging plus space recently. The EFSA defines the former as "materials and articles that monitor the condition of packaged food or the environment surrounding the food" and no doubt smart packaging, with its role in linking the physical and digital world through e.g., QR codes and AI, will continue to flourish as brands try to stay better connected to the right audiences.
Dialling up efficiency
The rise of Ecommerce, shortage of raw materials, rocketing energy prices and the introduction of certain taxes have all played a role in increased costs across the industry.
As cost continues to play an integral role in how the industry develops and evolves, the packaging industry will need to continue to think laterally about how best to dial up efficiency for customers.
One consideration includes alternative materials, for example solid board is robust but slim and therefore takes up less space in storage, handling and transportation meaning that solid board handlers can save up to 70% on storage space vs other packaging solutions. Helpfully, it's worth bearing in mind that Solidus solid board packaging can be transported and presented in-store in the same packaging.
Collaborations that make a difference
There are many benefits to collaboration in business, not least cross-utilisation of skills, expertise and sector knowledge, alongside employer engagement enabling better outcomes. Solidus has been working on a project supported by the Government of the Region of Navarra in Spain to research and develop sustainable packaging for the food industry, including biobased and biodegradable options. The aim is to eventually provide better barriers in food packaging and is reliant on a cross-functioning team of experts from across the whole food supply chain to help meet the objective of a more suitable, and sustainable, solution. The team is committed to greater things in 2023.
[1] MMR, Estimated CAGR of 5%, from $350B.