Succesful interior restyling for Solidus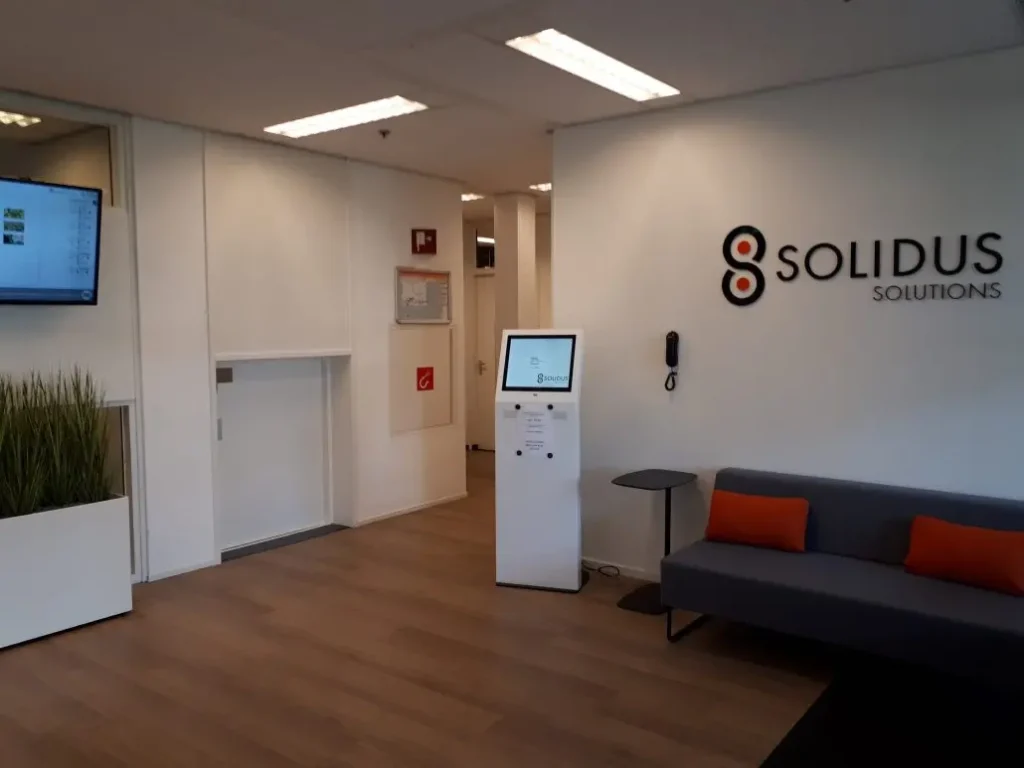 At the start of this year, Solidus carried out a restyling of the entrances and meeting rooms for a few of its locations. After multiple weeks of hard work, the spaces have been given a new, modern and uniform look.
The objective of the restyling was to create a uniform Solidus look to generate familiarity among external visitors. Since the project had a tight deadline, the start was to select a suitable interior design agency (Oving) that could draw up the definitive designs for the entrances and meeting rooms per location. The designs incorporate various ways to ensure our visitors feel welcome and arrive in a quiet, bright space with the same style.
We considered aspects such as uniformity in painting, furniture, plants and decoration. A division in phases was made and we determined the order in which the subprojects had to be executed. In selecting the furniture, it was important to maintain the same style of chairs, armchairs and tables for all locations. We also took into account the practical usability of the various materials. For example, we purchased meeting tables with a specific shape to create good visibility of the screens and beamers for everyone sitting at the table.
Our Solidus logo, made of milling letters, was placed at every location in the same manner, which again ensures an identical look. To extend that look to the various meeting rooms, we hung up the same visuals in our corporate colors.
Our intention was to also provide a clear first impression of our products. We decided to place a black cabinet or cubes (depending on the size of the space) at each location, which can be used to store samples. We created some beautiful examples of our packaging solutions with a similar Solidus printing style; a result to be proud of!