Procurement Manager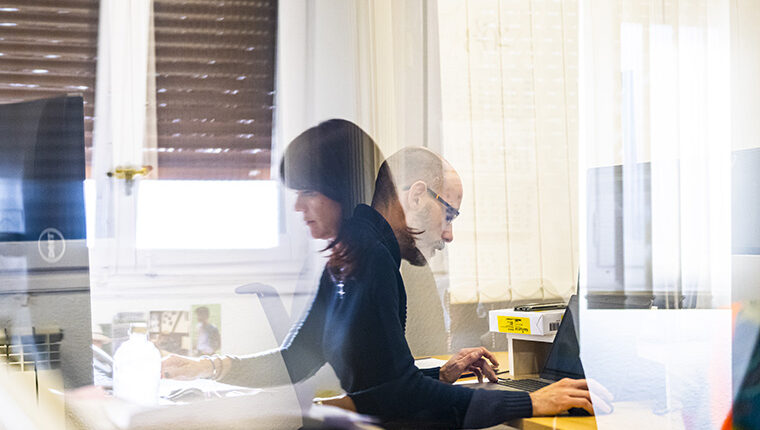 Location Skipton (United Kingdom)
Proactive people manager, hard on the content, soft on the relationship
The Procurement Manager (PM) will take ownership of transacting, strategizing and negotiating with suppliers and vendors to acquire the most cost-effective arrangements to reduce procurement and operational expense whilst maintaining regulatory compliance and quality consistency. The PM will lead the procurement function by clearly defining objectives, allocating resources, managing budgets, and monitoring activities whilst at all times ensuring expectations across the end to end supply chain are correctly managed.
Responsible for taking part in and driving cross functional teams for all projects in defined areas of spend ensuring correct procurement input into projects and the decision making process.
At all times presenting Solidus UKBU as a professional and supportive partner to our vendors.
The Solidus group has a central procurement team with which the PM should build a strong relationship for collaboration on projects where required.
What are you going to do
Drive procurement best practice across all touch points in the UKBU;
Aim to reduce the cost of quality to zero by focusing on continuous improvement through robust non-conformance management;
Act as a main point of contact & relationship owner for all vendors / suppliers;
Ensuring strong, value added relationships with all vendors that constantly position Solidus UKBU as the preferred innovative customer of choice;
Ensure correct management of ERP in relation to vendors & PO transactions and process all transactional aspects of spend in areas of responsibility;
Identify potential suppliers based on project / team requirements and present case for vendor changes / introduction;
Own, monitor and report upon vendor performance;
Identify potential savings through agreed procurement projects;
Negotiate and assist with contracts, terms and deadlines with vendors and suppliers;
Monitor and update relevant departments regarding delivery dates of ordered items (although this should be automated as far as possible);
Monitor and update the UKBU regarding price fluctuations and potential forward supply issues;
Manage an efficient flow of goods to ensure optimum production;
Work closely with all departments and central procurement ensuring high levels of service to the business from the procurement function;
Work closely with the finance team to ensure correct and on time payment of vendor invoices.
Our expectations
MCIPS or working towards MCIPS Qualification Preferred;
Working knowledge of the industry and market conditions;
Used to "Technical" procurement projects;
Strong understanding of procurement and negotiation techniques;
Excellent verbal and written communication skills;
Strong negotiation and conflict resolution skills;
Able to travel to meet with suppliers where required;
Able to travel to all UK sites to ensure full cross functional engagement on projects.
Person specification
Previous experience of leading procurement;
Used to being the "face of the organisation";
A proactive and positive outlook;
Effective time management prioritising and multi-tasking;
Strong MS Office skills;
Excellent attention to detail & communication skills;
A team player – prepared to help with all tasks;
Flexible approach managing work within the specific deadlines.
The job description is not exhaustive. From time to time you may be required to perform other duties and responsibilities which are not included in the above description: but are within you capabilities and where necessary training will be given.
Our offer
As Procurement Manager at Solidus, we offer you a challenging position within a dynamic and ambitious international organization that is constantly changing. We offer you an attractive benefits package. And last but not least, a pleasant working environment in which you work together with enthusiastic and driven colleagues. The organization has a very flat hierarchies and short decision-making paths, you will have direct communication with UKBU and sales directors, BU managers, Vendors & Suppliers, Operational & Commercial Supply Chain Colleagues – all levels and Colleagues across the UK business unit as required on a project by project basis.
Solidus
We are Solidus. Involved with our environment since 1870. With pride in our history, we make circular packaging and sustainable solid board solutions for customers all over the world. In the past from straw, now from recycled paper. Here you get the possibilities. To learn, to develop, to make a difference. We do this with 1500 colleagues throughout Europe. With the passion for technology and driven by progress. Together we contribute to less waste and a cleaner world. An international player and still always close by. Full of innovation, full of new ideas, full of opportunities for everyone. So whatever your talent or ambition is, grow the way you want. Let's grow together!
Curious about more Solidus? View our new website en company video.
Interested?
Does the position appeal to you and do you want to contribute to the success of Solidus? Then we would like to hear from you. To apply please contact our recruiter Laura Dyson, mobile number: 07958222577 or send a cover letter and CV to laura.dyson@solidus.com.